Alan Federman has a Master's degree in Clinical/Counseling Psychology from Akron University and is a Licensed Social Worker. He is on the faculty of the Gestalt Institute of Cleveland in the Couples Therapy track. He also is licensed as an Independent Chemical Dependency Counselor. He has been in private practice since 1987. In addition, Alan teaches psychology at Cleveland State University and Lakeland Community College.

Working with couples, Alan helps them to recognize the points at which they fall into communicative patterns that don't serve them well and how they can consciously create more productive patterns that promote intimacy.



---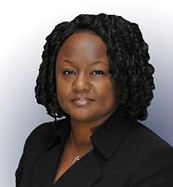 Martina Moore is a Counselor specializing in substance abuse, women's issues, and marriage and family issues. She is the President of Moore Counseling & Mediation Services, Inc.

Martina is currently a doctoral student, at Walden University where she is pursuing her Ph.D., in Counseling Education and Supervision with a specialization in Consultation. She holds a Master's degree from John Carroll University in Community Counseling and Human Services, and a Bachelor's of Art's degree from Notre Dame College in Psychology. She is a trained Gestalt Family Therapist, from the Gestalt Institute of Cleveland, a Licensed Independent Chemical Dependency Counselor, a Substance Abuse Professional (SAP), a Certified Mediator, Certified Employee Assistance Professional (CEAP), and a Licensed and ordained minister.

Martina has provided couples counseling for the past 15 years. She follows a systems approach when working with couples and families. Martina also provides pre-martial counseling, and specializes with couples where there has been an affair. Martina takes a Christian counseling perspective when working with couples.


---
Cleveland Couples Center is an association of independently practicing therapists providing couples counselng and a variety of therapeutic services. Cleveland Couples Center LLC does not provide clinical services to the public.